managed infrastructure
as a service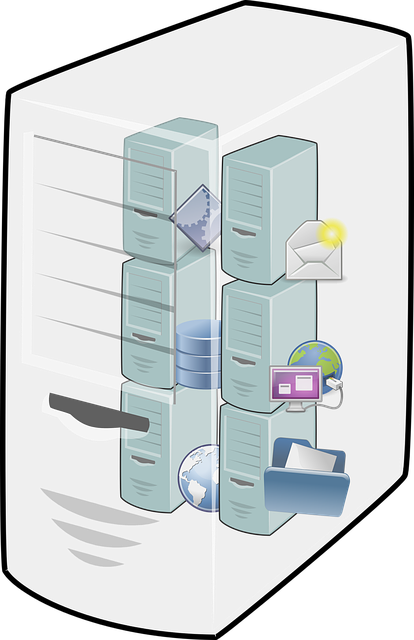 Infrastructure as a Service (IaaS) is a form of cloud computing that provides a broad range of virtualized computing resources. The most important feature of IaaS platform is, that resources are scalable and can be adjusted on-demand. IaaS is ideal solution for for workloads that are temporary or experimental, or temporary high load is expected. Very quick to deploy resurces to extend your current one, or to rebuild server from scratch. Also IaaS is great for creating High Available environments. Some of the characteristics of IaaS environments include the automation of administrative tasks, dynamic scaling and policy-based services. We can help you be more productive, reduce risks and maintain control while managing your costs better.
Call us
to discover how IaaS, PaaS and our Managed Services help your organization needs. PaaS (Platform as a Service) is IaaS including OS level support. Terrasoft does not provide its own IaaS infrastructure, as there are more than enough Cloud computing providers in the modern days. We leave the freedom to our customers to choose which cloud provider to use. We set up and manage servers, networks and security, monitoring, and we assure everything is up and running. In case of an event, we can respond very quickly, thanks to the monitoring alerts. We can set up and manage your environment from scratch, or we can redesign and manage your existing cloud. We can recommend cloud providers to our customers if they wish so. We are open source oriented company and we stick with the higest standards in the Industry. We use RHEL - RedHat Enterprise Linux and its cousins - Centos and Fedora. We can save you a lot of money, by lowering management and operational costs of your own IT infrastructure.
monitoring
In modern cloud computing, the performance of the IT infrastructure as a service is critical because of its divergence in area. The cloud providers guarantee that the resources will be available around the clock. As the cloud users increasing rapidly; therefore the providers also have increased and as a result increasing the complexity of the infrastructure. This complex infrastructure should be allocated properly to the proper users. Constant monitoring of these resources is critical. For example, the Amazon cloud instances are monitored with three different monitoring tools like IDERA uptime cloud monitor, ManageEngine applications manager and CloudWatch monitoring. Together with Amazon instances, servers like Tomcat and data base like PostgreSQL performance is also monitored and analyzed. The instances monitored by cloudwatch monitoring gives twice the range of CPU Utilization than the others. The network data transfer is also high using cloudwatch. We are support the Open Source and we use Icinga2 tool for monitoring all services that we provide and support. Every problem found by the monitoring tool triggers email alert to our support team and inform the customer automatically.
backup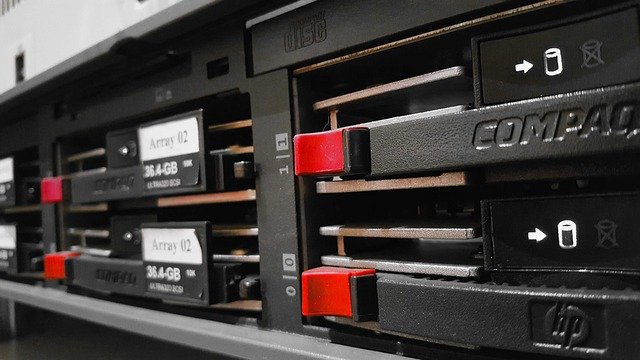 The fundamental requirement of backup is to achieve recovery. If a backup cannot be recovered, it is useless and the effort and cost to perform the backup is wasted. The historical "standard" way of performing a backup is to take an entire copy of the server, including its operating system, application executable files, data and temporary files. To ensure that data is not in RAM and is committed to disk, technologies such as VSS and fsfreeze are used to create a snapshot of the server. This approach to backup can be slower, take more disk storage, and take longer to restore from. However, the benefit is that a restore of the system is complete. The full server backup is preferred way, as this makes relatively easy the Disaster Recovery in another Data Center with a very low VM downtime. Backups should be tested regularily to check their consistence. For example unpacked backup of production VM to be used as development instance after critical data/users clanup (if any). With some of the cloud providers, backup costs are a small fraction of the VM price and we highly advice our customers to use it. In fact, we will not accept to manage a system without backup plan.
high availabile solutions


High Available solutions are required for critical business applications, such as corporate websites and Internet webshops. High availability refers to a set of technologies that minimize IT disruptions by providing business continuity of IT services through redundant, fault-tolerant, or failover-protected components inside the same data center. The HA term implies that a system has accommodations for failure in the form of redundant components and can recover from software or hardware failure automatically. The more transparent that failover is to users, the higher the availability of the system. High Availability can be achieved on a different ways. You can create a server HA cluster or use HA at operating system level, or on application level. It depends of the particular case.
Domain Registration/Transfer
You can register your Internet Domain with us. We offer most of the major TLDs. We are reseller of OpenSRS domain services.
Backups
Backup is so important, so it is equal to the Application. We can set up a custom backup solution, if not provided by your cloud provider.
Monitoring
24/7 Monitoring and alerting is free of charge to our customers. It is crucial part of every solution. You will be notified automatically when something weird happend in your environment.
Linux Management
Lets make the Internet safer place. We can secure and support your RedHat systems...
High Availability
You need your applications in the cloud to be available 24/7. Their workloads must continue to run regardless of any outages in the cloud infrastructure. Designing a highly available service or application will help ensure maximum potential uptime and accessibility.
Security
We will help you to secure your internet shop. High available environments also available.
Support
We are here to help! Have questions? Have problems? Search our Knowledge Base for answers to many common problems.
Can't find an answer? Contact us for prompt support in our helpdesk.
For pre-sales oriented questions, comments and feedback, please use our contact form.



Knowledge Base: Use our knowledgebase to find answers to many problems that are commonly experienced.
Helpdesk: Contact us through our helpdesk to get assistance with any problems not answered in our knowledgebase.
Already a member?
Please login
By logging in you agree to all the Terms of Service.
Registration benefits:
Registration is free
Allows you to register unlimited number of domain names.
All in one page management.
Easy and safe auto-renewal (upon request).
Tetms Of Service
Privacy policy